Within the Oscars coming up this Sunday, (I am going to cover them live here at Elegant Daily like I did the Grammy's) several cool things are going on around the web. For one, my newest issue of Beauty Riot's newsletter had these great photos of celebrities' prom pictures. Below are Sarah Jessica Parker and Katy Perry back in the day.
Here is the link
to the full article with all 25 celebrity pictures from the past.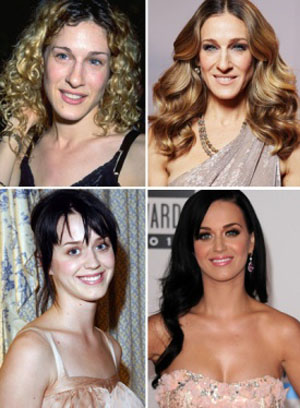 I love Beauty Riot's site, they have so much cool information, even a free virtual makeover.
Another big thing going on is the huge sale in honor of the Oscars going on at Limoges Jewelry. Just enter the code Oscar11 for 20% off anything on the Limoges Jewelry site.
Last but certainly not least, I found out that JewelMint, (called 'the celebrities' little secret') is opening its doors to the public. It is free to sign up and you will find designer jewelry up to 70% off!
Here is the link to join
.